TAC meeting on October 7, 2014 at Techtown at 6:30 pm - 8:30 pm
Topic: Low cost computing using the Raspberry PI and other single board computing platforms. Overview of the growing low cost computing environment and demo of basic configuration of the Raspberry PI and Arduino for home and business projects.
Raspberry Pi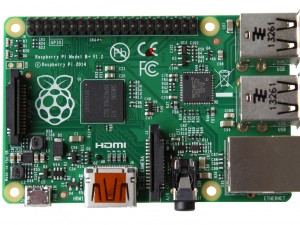 What is a Raspberry Pi? The Raspberry Pi is a credit-card sized computer that plugs into your TV and a keyboard. It is a capable little computer which can be used in electronics projects, and for many of the things that your desktop PC does, like spreadsheets, word-processing and games.